When chainsaws are used for more than a few minutes, the air usually becomes thick with dust or sawdust. This debris can find its way into all sorts of places, and one of those places is your chainsaw's fuel tank. When foreign particles enter a fuel tank, they can blend with the oil and gas mixture to form a sludge that impedes performance and clogs up chainsaw engines. Storing chainsaws with their fuel tanks full of oil and gas mixture can also lead to starting and running problems. This post explains why chainsaw fuel tanks should be checked and cleaned regularly. We also provide some useful preventive maintenance tips that could help you to avoid gas tank and fuel system problems in the future.
Why Do Chainsaw Gas Tanks Need Cleaning?
Chainsaw fuel tanks become contaminated for two main reasons. Using them creates large amounts of airborne debris that can find its way into every nook and cranny, and they have two-stroke engines that run on a mixture of gasoline and oil that can degrade very quickly. There is not much you can do to fend off dust and debris, but fuel problems can usually be avoided. Let's take a look at the reasons why chainsaw fuel goes bad and the steps you can take to prevent this from happening.
A Race Against Time
Gasoline is transported and stored in containers that have been designed to keep it pure and extend its shelf life, but that protection is lost, and the oxidation and evaporation processes begin, as soon as gas is pumped. Gas in a car's fuel tank will last for about six months, but the fuel in chainsaws degrades much faster because it is mixed with oil. Oil is added to chainsaw fuel because the only parts of a two-stroke engine that require it are inside the combustion chamber. Therefore, creating a separate lubrication system would make no sense. Instead, oil is added to fuel to provide lubrication while the motor is running.
Oil loses its viscosity over time, and frequent changes in moisture and temperature levels can accelerate the process. Several companies, including chainsaw manufacturers like Stihl and Husqvarna, offer premixed gas and oil formulations that include stabilizers to improve shelf life, but a lot of chainsaw owners take a DIY approach. Here are some of the factors to consider when choosing between commercially available and homemade fuel.
DIY Fuel
Most chainsaw owners who mix their own fuel do so to save money. Using off-the-shelf mixes can become quite expensive when there's a lot of work to do, and DIY fuels can provide excellent performance as long as they are made using the right oil and gas. If you want to make your own chainsaw fuel, here are a few tips:
Use fresh oil: You should probably open a new can of oil when you make chainsaw fuel, as oil that has been sitting on a workshop shelf for a year or longer will probably have lost some of its viscosity.
Sale
Bestseller No. 1
Check your owner's manual: Your chainsaw owner's manual will tell you if you need to use a special type of oil, and it will also let you know the correct oil-to-gas ratio.
Avoid ethanol: Fuel that contains a lot of ethanol attracts moisture, which could cause your oil and gas premix to degrade more rapidly. This can lead to performance issues and engine problems, so check the gas you use to make sure that its ethanol level is lower than 10%.
Mix your fuel correctly: When you make chainsaw fuel, you should mix the oil and gas in a gas can. Mixing the oil and gas in the fuel tank makes the job more difficult and can be dangerous.
Label and store: Your premixed fuel should be stored in a suitable watertight container. Label the container to avoid mishaps, and make sure to use your newly mixed fuel before it degrades.
Premixed Fuel
Using a product formulated specifically for two-stroke engines takes all the guesswork out of fueling a chainsaw. Premixed formulas are more expensive than DIY fuel mixes, but they contain ingredients that have been added to make your chainsaw last longer and keep it running smoothly. If you buy a product from the company that made your chainsaw, you can be sure that the oil and gas ratio will be right.
This is important because too much oil can cause smoking and hamper performance, and not enough lubrication cause chainsaws to overheat and fail. Getting the proportion of oil and gas exactly correct is not always necessary when two-stroke machines have big fuel tanks, but it's crucial when fueling chainsaws or other tools with small tanks. Other benefits of using premixed fuels include:
They save time: Mixing oil and fuel takes time and can be a messy business, but using premixed fuel is as easy as twisting off a bottle cap and pouring.
They last longer: DIY fuel can last as long as three months, but it often degrades much more quickly. Stihl's MotoMix premixed fuel is free of ethanol and made with premium oil, and a container of it will last up to 10 years on a shelf and up to two years after being opened.
Bestseller No. 1
Stihl 7010 871 0203 Motomix 50:1 2 Cycle PreMix Fuel, Pack Of 4
Genuine OEM Stihl Part
This 50:1 mixture is a combination of premium non-ethanol, high-octane motor fuel and High-Quality Ultra Oil
This Premixed Fuel Eliminates The Hassle Of Mixing Your Own 2-Stroke Fuel
Specially Blended For Great Performance
Contains no ethanol, Allowing It To Maintain Stability After The Seal Is Broken
They have stabilizers: Formulations like Stihl's MotoMix last so long because their formulas include stabilizers that prevent oxidation and extend shelf life.
They improve performance: Switching from DIY to premixed fuel will probably make your chainsaw run better. This is because premixed fuels often include ingredients that speed up the starting process and improve throttle response.
Cleaning a Chainsaw Fuel Tank
Cleaning debris and degraded fuel out of a chainsaw gas tank is usually a straightforward job that can be completed in about 30 minutes using basic hand tools. Before you start, gather the tools and materials you will need, and take a few basic safety precautions. Make sure that there are no open flames or people smoking in the area where you plan to work, and dispose of your old oil and gas in a responsible way, in accordance with local environmental regulations. Your owner's manual will probably have a diagram of the fuel tank showing all its connections. If you have misplaced your owner's manual, you may be able to download a new one from the manufacturer's website. To complete the job, you will need:
Sale
Bestseller No. 1
Bestseller No. 1
HORUSDY Multi-Use Siphon Fuel Transfer Pump Kit for Gas Oil and Liquids
Transfer Liquids - Useful Emergency Fuel Pump, Ideal for fueling any small tanks of Boats, Jet Skis, Generators, Edger's, Trimmers, Lawn Tractors, Snowmobiles, Leaf Blowers, Farm Equipment etc.
Quality Products - Brand New and High Quality, Intake and output transfer system, Robust heavy duty pump, Durable& lightweight abs construction.
Universal - 3in1 Function, transfer, evacuation and compression, As an inflator for water toys, sports balls and bike tires
Efficient Liquid Transfer Pump - Pump drains up to 3 gallons/12L per minute, disassembles without tools for easy cleaning, efficiently to refill the fuel to your device and make it active.
the included air adapter kit allows you to pump car tires, bicycle tires, Inflatable air mattresses, Inflatable water toys and more.
Bestseller No. 1
Bestseller No. 1
DWMT 3/8 DR 6PC SCRWDR BIT SKT SET
DWMT 3/8 DR 6PC SCRWDR BIT SKT SET
DWMT 3/8 DR 6PC SCRWDR BIT SKT SET
DWMT 3/8 DR 6PC SCRWDR BIT SKT SET
DWMT 3/8 DR 6PC SCRWDR BIT SKT SET
DWMT 3/8 DR 6PC SCRWDR BIT SKT SET
A bag of small metal ball bearings
Sale
Bestseller No. 1
Breezliy 600 Piece 6 Sizes Assorted Loose Bicycle Bearing Balls 1/4" 7/32" 3/16" 5/32" 1/8" and 3/32"
★ Each size is individually packaged and placed in a plastic box with a label (see photos)
★ Material :All bearings steel ball are made of high hardness durable chrome steel, produced in accordance with the highest industry standard .
★Precision steel balls are corrosion resistance and high hardness, free of cracks and chips. they could serve for a long time.
★Including: 100 balls each of the following sizes: 1/4" 7/32" 3/16" 5/32" 1/8" and 3/32" . Total is 600pieces.
★Application:Chrome steel balls are primarily used in precision ball bearings, bicycles, casters, drawer slides, door locks, target shooting, and many other applications.
Water, Vinegar, and Special Formulas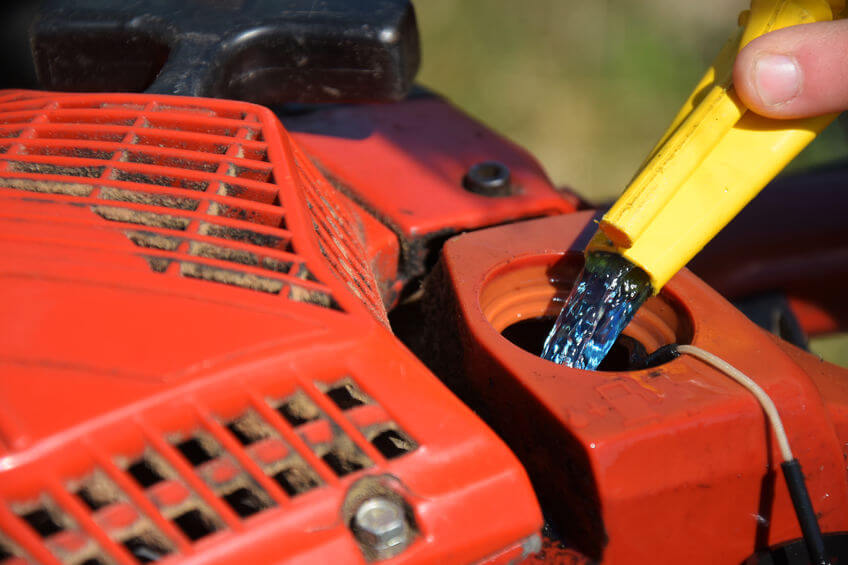 You can clean a chainsaw gas tank with either water or a solution that has been specially formulated to tackle the job. Using water is obviously cheaper, but it may not be the best approach to take if your chainsaw has been sitting for a long time or the gas tank is particularly dirty. Gas tank cleaners contain detergents that are designed to loosen debris and break down sludge, so you should definitely use one if you have neglected chainsaw maintenance in the past.
Some articles that tell people how to clean a chainsaw recommend using vinegar to remove gunk from the gas tank. Vinegar breaks down sludge because it is highly acidic, but it is also corrosive and can damage engines. Once you have gathered the tools and materials you will need to clean your chainsaw gas tank, follow these steps:
Start with exterior cleaning: Before you unscrew the gas cap, take a clean cloth and wipe away any dirt or debris to stop it from falling into the gas tank. If you overlook this step, the debris could clog a fuel line and give you yet another maintenance chore to take care of.
Unscrew the gas tank lid: The screws holding chainsaw gas tanks in place are notoriously difficult to turn, so it may be a good idea to spray them with a lubricant like WD-40 before you get started. You may have to remove the handlebar to give you enough room, but this is a simple task that usually involves little more than loosening one or two bolts.
Siphon out the fuel: Once the fuel tank cover has been removed, take a siphon and place one of the hoses in the fuel tank and the other hose in a container suitable for storing gas. Then work the siphon's hand pump or squeeze its bulb until you have removed all of the oil and fuel mixture. Poke the hose into all the gas tank's cavities to make sure that you get every drop.
Unhook the fuel line: You don't want any of the gas tank cleaner or water getting into your engine, so you need to disconnect the chainsaw fuel line before you go any further. Check your owner's manual to identify the fuel line and find out if you'll have to deal with any clips or screws to unhook it. Be careful when you disconnect the fuel line because a small amount of gas and oil will leak out.
Inspect the parts: Now would be a good time to inspect the gas tank and fuel line for damage and wear. Look for cracks, holes, or splitting, and order replacement parts if necessary.
Clean the gas tank: Flush the gas tank with clean water or add some fuel tank cleaner. If you use fuel tank cleaner, read the instructions carefully and make sure that you choose a product designed for use on two-stroke engines. Some cleaners should be left to sit for 24 hours, but others start to remove gunk and grime right away.
Throw in some BBs: Even the most powerful gas tank cleaning solutions can struggle to break down accumulated sludge. If you have not cleaned your chainsaw's gas tank in a while, it may be a good idea to throw a handful of ball bearings or other small metal objects into the gas tank to turbocharge your cleaning efforts. After you do this, you should replace the lid, tighten the gas cap and shake the tank vigorously to knock any dirt and debris loose. Just make sure that you get every last BB out of the gas tank before you use your chainsaw!
Finish up: After the gas tank has been cleaned and the BBs and cleaning solution have been removed, you should run the saw for a few seconds to burn up any fuel left in the carburetor. The chainsaw will then be ready to store. Do not add fuel unless you plan to use the saw immediately. If you do need to run it right away, add only as much fuel as you need for the job at hand.
Avoiding Fuel Tank Problems in the Future
Like most routine maintenance jobs, cleaning a chainsaw gas tank is a lot easier when it is done regularly. Routine preventive maintenance can make your chainsaw cut better and last longer, so don't overlook it. If you want your saw to start up every time and run smoothly, here are a few things you can do to avoid fuel delivery problems:
Use quality fuel: You should use either a fuel formula made for use in two-stroke engines or DIY fuel that has been mixed carefully and according to manufacturer recommendations.
Tighten the gas cap: If you don't close the gas cap securely when you add fuel, tiny particles can find their way into the fuel tank. These particles can build up over time and clog carburetors and fuel lines.
Store your chainsaw properly: Chainsaws that are unlikely to be used in the near future should not be stored with fuel in them. This is especially true if you mix your own fuel.
Use a fuel tank liner: Tiny holes or hairline cracks can often be observed in gas tanks that are more than a few years old, but that doesn't always mean a replacement is necessary. There are products on the market that fill these minute holes and cracks by coating the inside of gas tanks with a durable and flexible elastomer.
Saving Money and Preventing Problems
You want the chainsaw that you spent good money on to perform well and run for years, so it's important to clean out its gas tank every now and then. You should also use the right fuel and always store your saw with its gas tank empty. ChainsawSelector has product roundups and reviews that make picking the right saw easy, and our maintenance and repair blog posts could save you money and help you to avoid common chainsaw problems.