Why Choose Husqvarna?
Husqvarna is all about creating personalized experiences that simplify the toughest tasks. The company builds high-level chainsaws for newcomers and pros alike.
People need solid outdoor power equipment that makes their jobs easier. Built to last in the USA, Husqvarna is a commodity regarded and respected around the globe.
What follows is a thorough review of the company's history, products, manufacturing, and other relevant info.
History
As the war raged in Europe, the conflict generated a dynamic increase in the production of weapons. During that time — the 1600s — a major resource for weapons came out of Sweden.
At the time, an influencing component in the manufacture of weapons was hydropower.
In 1689, the weaponry industry established a drilling works operation near Huskvarna's waterfalls. That location was in southern Sweden. To this day, many power products come out of the same region via Husqvarna facilities.
After the war, the need for war weaponry declined. So, the team at Husqvarna decided the company had to branch out. They put their manpower and engineering resources into new ventures, creating hunting weapons, sewing and mincing machines, wood and gas stoves, bicycles, and motorcycles.
Husqvarna succeeded exponentially with each new venture. Regardless of the field, Husqvarna demonstrated it was one of the smartest companies when it came to development and manufacturing. Nowhere is this exemplified more than in the design of the company's first chainsaw.
Launched in November 1959, the Husqvarna 90 simplified the "complicated," incredibly noisy muffler system common in chainsaws.
The company put the design together in its frame shop. That's where its engineers developed designs for the company's mopeds and motorcycles. The engineers went to work redesigning pipe until they'd created a muffler perfect for chainsaws.
At the time, chainsaws were incredibly noisy and heavy. To counter the noise, Husqvarna engineers developed noise-canceling tech that incorporated motorcycle mufflers.
The newly christened Husqvarna 90 cut the chattering buzz of the contemporary chainsaw by 50%. The original design came from Swedish engineer and design icon Sixten Sason.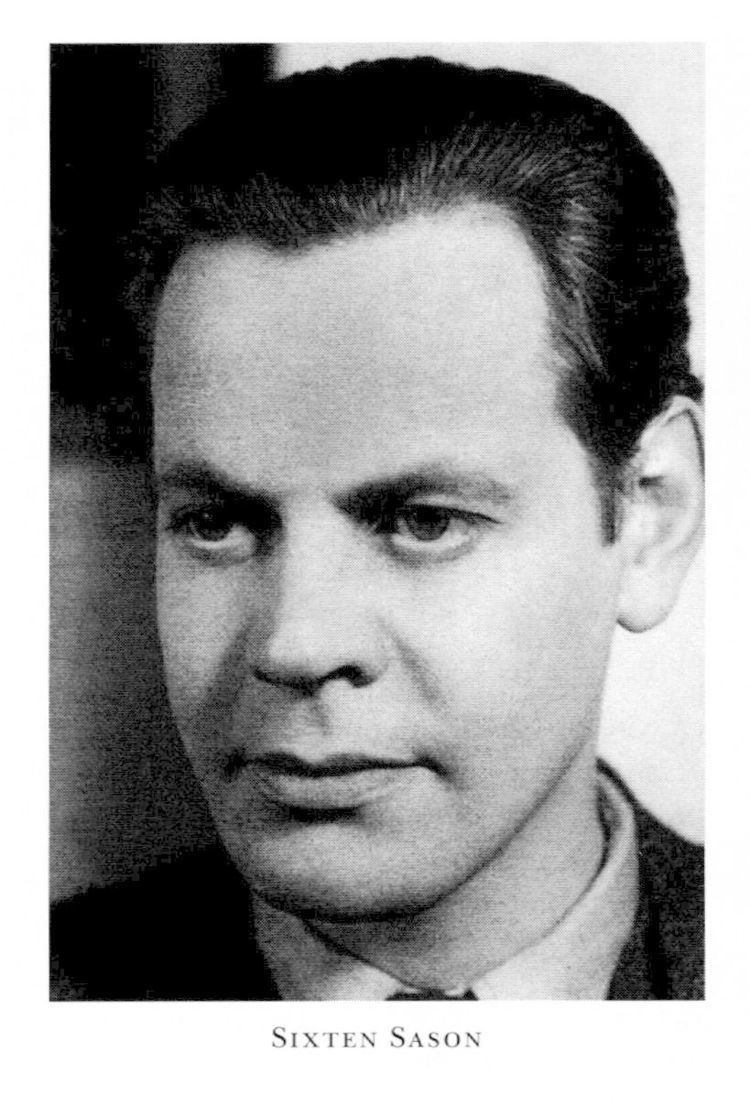 Soon after the Husqvarna 90, the company had a prototype for the Husqvarna 65. But the device was too heavy. They reconfigured the machine's center of gravity around the handles and reduced the weight of the bar. The alteration resulted in a breakthrough in user-friendliness. The chainsaw was much lighter and still managed to be reliable and powerful.
Continuing the mission, the company created anti-vibration technology and the first auto chain brake for its chainsaws. Throughout its three-century progression, the company continued to innovate and launch award-winning solutions like:
X-Torq®, a solution that minimizes exhaust emission and enhances fuel efficiency in handheld devices, using stringent eco-friendly regs.
AutoTune™, a breakthrough in chainsaws that significantly lowers exhaust emissions and optimizes performance
Battery powered chainsaws that were lightweight, quiet with optimized petrol performance and are free of direct emissions.
The introduction of demolition remote-controlled robots designed to go where there are potential hazards that aren't suitable for workers.
Founding and Milestones
1620–1689: "Jönköping Rifle Factory" is born out of a Swedish monarch decree. (Some sources say the company's actual original name was "Husqvarna Vapenfabriks Aktiebolag.") That first year, the company produced an impressive 1,500 musket pipes a year. In nearby Huskvarna, the company eventually set up a site for grinding and boring musket pipes.
1757–1850: Jönköping Rifle Factory became privately owned and has its name changed to Husqvarna Rifle Factory. By 1850, all production takes place at the Husqvarna facility.
Husqvarna moves into other productions, such as weapons, sewing machines, typewriters, stoves, and more.
In 1903, they begin to produce legendary motorcycles like the MC 258.
Back to back, between 1918 and 1919, the company launches its first boilers and manual lawnmowers and begins to assemble its engines in-house.
In 1959, Husqvarna presents the Husqvarna 90, its first chainsaw.
At the end of the 1960s, the Husqvarna 65 hits the market. It comes with revolutionizing anti-vibration.
In 1972, the company name officially becomes "Husqvarna."
The following year, the world is privy to the Husqvarna 140. Its auto chain break becomes a go-to for the forestry industry as the device greatly reduces kickback injuries.
In 1989, the 3120 XP chainsaw gets released. It has an upgraded weight-to-power ratio and a max speed of 9,000 rpm. Pro loggers run to get their hands on one.
By 1990, Husqvarna is the world's largest manufacturer of outdoor solutions.
1999: The possibility of injury is again greatly reduced via a feature called TrioBreak™, allowing users to activate chain breaks with their opposite hand.
With the release of AutoTune™, 2009 sees another Husqvarna breakthrough. The tech optimizes performance, reduces emissions even more, and regulates the flow of fuel.
2016 comes with the X-Cut chain. The innovation promises higher-quality cutting experiences.
Production and Manufacturing
Let's take a look at a few chainsaw Husqvarna products as well as take a closer look at their benefits and manufacturing.
Products
Husqvarna builds world-renowned, reliable outdoor equipment in both battery-powered and gas chainsaws, embraced by professionals and homeowners alike.
Husqvarna professional chainsaws
Husqvarna electric chainsaws with batteries
Husqvarna gas powered chainsaws
Manufacturing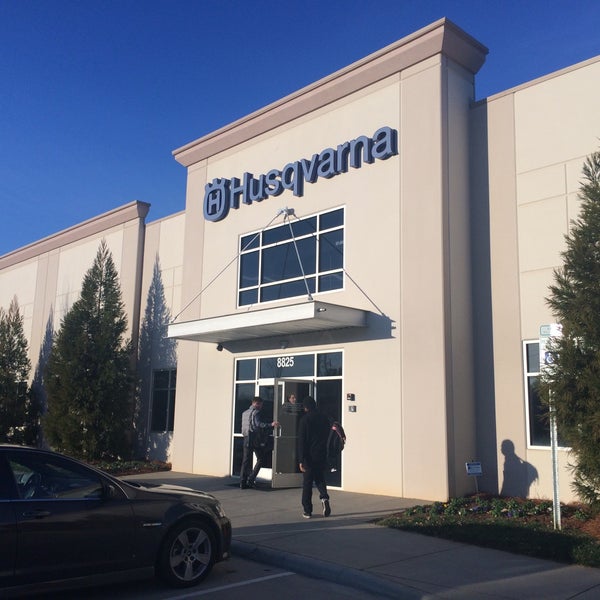 Husquvarna is global. After 300 years of operation, the company is still based in Sweden. Its U.S. headquarters rest in Charlotte, North Carolina. And the company remains one of the most sought-after manufacturers in the world for outdoor power equipment.
Outside of Sweden and the United States, the company has affiliates in Germany, France, Brazil, and China.
Regardless of where manufacturing takes place, though, the vast majority of the company's chainsaws read made in the US or Sweden.
The Husqvarna Group owns several brands. Among them are the following:
Key Facts
Here are some great and interesting facts about Husqvarna that you might find informative.
Husqvarna spun off on its own when weapons demand started declining after 1872.
Husqvarna is known for its expertise in building and incorporating small engines into its tools.
Husqvarna is a world leader in track and motocross racing.
Sweden's Electrolux — currently a major appliance company — briefly owned Husqvarna (1978–2006).
Husqvarna introduced the world to the demolition robot, a remote solution for working under conditions too hazardous for human beings.
Husqvarna has been instrumental in both meat grinder and lawnmower innovation.
Lil Wettergren made history when she became the first elected female on Husqvarna's Sweden Board of Directors.
Warranty Information
Husqvarna warranties cover repairs, replacement parts, and maintenance at the company's authorized vendors. These warranties manage defects in workmanship and material that occur under normal use. Correcting these matters — if they meet the right conditions — will be free of charge.
Depending on the product, warranties may offer different terms. These limited warranties and services may use OEM replacement parts and are subject to limits and exclusivity. What's not covered is normal wear and tear.
The device isn't covered for component or engine damage due to incorrect installation of gauge or pitch of bar, sprockets, or chains.
Also not covered under this notice is improper chain filing, chain adjustments, ignoring recommended maintenance procedures, or poor cutting habits.
Based on the product, there is either a reduced warranty or no warranty (such as if the chainsaw is not intended for commercial or residential purposes).
The company can void the warranty if the owner cannot prove that they followed the product's required maintenance services as outlined in the owner's manual.
Warranties forbid the use of fuel containing ethanol or methanol in Husqvarna chainsaws. The elements can cause damage to the engine. Husqvarna will not take responsibility for said defects.
To exercise and preserve the warranty, owners must manage reasonable care of the unit, including proper storage.
Husqvarna Chainsaw Parts
Whether OEM or Husqvarna-made products, specific parts for Husqvarna get manufactured for every machine. The unique design of, say, chainsaw chains for Husqvarna tools promotes less time on adjustments when replacing components. And this promises far better performance over the lifespan of the equipment. The right parts and regular maintenance also maintain the unit's resale value.
Here's the company's site page for locating chainsaw services, parts, and accessories from authorized dealers.
The Home Depot is also authorized to sell both Husqvarna and OEM parts.
Check Out More Husqvarna Content From ChainsawSelector
Here's other information you can use to investigate the world of Husqvarna. These resources are excellent platforms to learn about Husqvarna and its line of chainsaws.
Husqvarna Chainsaw Reviews
Product reviews are the best way to get an understanding of the company's wares. Both customer and professional reviews are invaluable resources for distinguishing the features, costs, reliability, and versatility of any Husqvarna product.
Husqvarna Chainsaw Roundups
Roundups are ideal for comparing Husqvarna chainsaws internally and against the competition. We're confident that if you search for "best chainsaw roundups" or "best chainsaws," the vast majority of lists will contain at least one Husqvarna product!
Husqvarna Chainsaw Press Releases
Press releases help customers discern a company's value and intent. They build credibility and keep consumers up to date on Husqvarna's latest and greatest innovations.
Husqvarna Chainsaw Recalls
In 1997, Husqvarna had to recall almost 300,000 chainsaws. It was believed that an improper installation of the exhaust deflector was at issue. The resultant heat was melting the front handguard and exposing users to possible chain injury. Find out more recall information here.
Where To Buy
Being a leader in chainsaw manufacture, Husqvarna's resources are available pretty much anywhere you can purchase home improvement or professional landscaping tools.
So, take your time comparing, checking out stores, and reviewing products like the Husqvarna chainsaw handle and pricing until you find what device works best for your projects.
Deals
Find great deals like these on Husqvarna products.
Similar Brands
Husqvarna may be at the top of its game in the chainsaw business. But that doesn't mean it's the best solution for every individual or contractor.
Here are some of the other well-regarded players in the industry. Feel free to check them all out before buying a chainsaw or a chainsaw bar for Husqvarna products. If you want a fit for your unique project and lifestyle, due diligence is the only way that guarantees getting the ideal solution.
Craftsman
DeWALT
Echo-USA
Homelite
Makita
Milwaukee
Poulan Pro
Ryobi
Stihl
Online Presence
Husqvarna maintains an online presence that allows direct connection to its followers. On these platforms, consumers get their questions answered, concerns addressed, and have an opportunity to see what the brand has on the drawing table.
You not only have an outlet to the company. You also get the chance to hear what the community's saying about the company. Consumers share information and happily answer questions about Husqvarna and its customer services and support.
So, whether looking for chainsaw chains for a Husqvarna or gathering info about the T435, use Husqvarna online resources to find the answers.
Contact Information
If interested in learning more about Husqvarna chainsaws or the company's warranties and services, go straight to the source. There are several ways to reach out and get the scoop on tools like the Husqvarna chainsaw top handle.
Here are the best ways to contact the company: